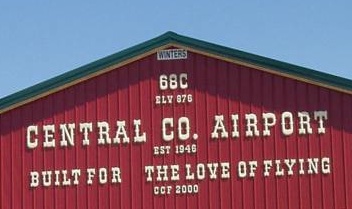 The common bond of flying, sport aviation, and just getting together at a cool little airport are what attract the mix of characters who inhabit 68C and its enviable hangar/clubhouse. A few of these folks are benefactors large and small, many are volunteers, and many are just interesting individuals to mix with.

It's interesting to note that the clubhouse facility sprang from contributions, resources, and cooperative effort of aviation or 68C supporters all around the state of Wisconsin as well as the local pilot community, young and old.

These pages (links to left) serve to introduce the visitor to some of the friends of 68C.